Catch me outside: 8 ways to get the kids outside again!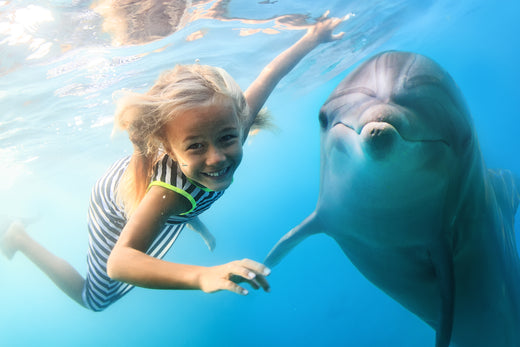 Is it time to kick the kids out of the house? We're not talking about the 30-year-old mooching kind, although, if you have one of those, we feel for you!
A recent study has shown that children aged between 4 and 5 are spending 3.5 hours each weekday glued to their screens, with this number growing since Covid lockdowns to 4.5 hours by the time they're 12 and 13.
Getting the kids outdoors doesn't have to be a tedious task. Here are 8 ways to give their little eyes a rest and get them exploring:


1. Go for a night walk:
This is a wonderful opportunity to discover the mysteries of night time and to do some star gazing! Bring a torch for fun (and for safety) and go for a walk in your local neighbourhood or even down your street. Turn those torches off, look up at the stars and listen for nature sounds. Make a game out of it by getting kids to guess the name of the animals, insects or sounds that they can hear. Don't feel like you need to walk far – a little exercise and fresh air goes a long way in helping them wind down before bedtime.


2. Grow a herb or vegetable garden:
We have fond memories of skipping behind our grandma in her vegetable garden, picking and eating the cherry tomatoes straight off the vine. We'd often make daisy chains with a needle and thread as she watered her plants and we'd even make 'fairy potions' with flowers, grass and leaves. Tending to a garden can encourage imaginative play and allows you to spend quality bonding time with your kids. It teaches them to physically connect with nature, how to grow their own food and provides them with a valuable lessons in resourcefulness, hard work and commitment – especially when they get to enjoy the fruits of their labour. 


3. Go on a picnic:
Make this a family fun day!Encourage uncles, aunts, cousins and grandparents to come along! Give your kids some tasks, either by asking them to pack some food that they think everyone would enjoy, or by getting them to create a list of games that can be played. This is a great way to spend a weekend in nature, soaking up some sun and fresh air, all while making new memories with the fam! What's not to love? 


4. Watch the sunrise or sunset:
In a perfect world, we'd experience a Santorini sunset every evening, however let's just stick to our yards for now, or perhaps even your closest beachside. Grab the little ones and take them outside to witness this beautiful phenomenon, making sure you bring the sunglasses so you don't do harm to their eyes. Depending on whether or not your kids are early risers, you may decide to watch the sunrise instead. You'll treasure these moments for years to come, and so will they! 


5. Go camping … in the backyard:
This is a great alternative to the usual sleepover party! Set up a tent in the backyard, and get the kids to invite a few friends along. They can toast marshmallows with your guidance in an open bonfire, tell stories, play some outdoor games and sing some songs.


6. Visit a wildlife park:
What better way is there, to get up close and personal with some native animals than to visit a wildlife park? Many national sanctuaries allow you and the kids to pet, hold and hug some new friends, with the help of trained staff in a controlled environment. This is a wonderful way to educate them on the importance of your local ecosystem and surrounds.Who knows, you might even inspire a budding wildlife warrior! Look out Bindi and Rob Irwin!


7. Expand their mind:
Whilst they're not outdoor activities, Museums, Art Galleries, Aquariums Science Museums and Libraries are a fantastic way to expand your little one's minds and a great opportunity for learning. Visit your state library – do an ancestry search, see where it leads you. Visit the local aquarium and discover the magic of our beautiful aquatic creatures or take a slow stroll through an art gallery exploring both new and old art techniques and paintings. Learning doesn't always have to be done in the classroom but it should most certainly always be fun.


8. Take them on a 'date':
Eating out or taking them for ice cream or a babycino at your local café is a great way to engage with your little ones and to teach them important social skills. Encourage them to choose their own meals and place their own orders and, as they get older, ask them to take care of the bill. Not only is this a fun opportunity to hang out with and get to know your kids but it's a fantastic way to encourage their confidence. Paying the bill makes them feel very, very grown up.


So there you have it! 8 fun ways to get the kids outdoors without too much hassle. No doubt they'll love the new experiences and you'll love the joy that comes with developing a stronger bond with them!


Mary Anastasiou A self confessed chocoholic, pluviophile and lover of all things kid lit, Mary writes books that she hopes will engage, inspire and empower little people on their journey to becoming big people.
Grab copies of Mary's books today! CLICK HERE.
Grab copies of Mary's books today! CLICK HERE.